2018 Summer Camp Dates are Here!
Join us for another amazing year of game development!
Love Games?
Do you spend all day dreaming up the next big video game? Want to know how to bring the creatures in your sketchbook to life? Love the feeling of cracking codes and saving the world, interested in game development? Then Game Worlds is the place for you!
At Game Worlds, kids learn the skills needed to make their very own video games. Real-world developers guide kids through a crash course into how games are made, and help students bring their vision to life through practical skills such as programming, design, testing, business, writing, audio engineering, and art. Students come away with a game they've created while learning game development!
Check out our Spring 2018 After-School Programs!
These are workshop based multi-week programs where students create games as part of a team. They'll work with a variety of real-world programs, creating art, code, design, audio, and a business plan for their games. Students will leave with the knowledge needed to make their own game worlds!
This is an invaluable opportunity for students to advance their STEM knowledge as they work with real game developers to do something they love!
Learn Level Design in Portal!
Join us March 3rd for our first developer led workshop featuring Level Architect Bobby Ross of Arkane Studios! This advanced four hour workshop hosted by Sharp Noggin will give students the opportunity to learn 3D level design from one of the people behind the recently released AAA title Prey! Unlike previous workshops, this is only available to students who have attended a Game Worlds program in the past, and seats are limited!
Unity focused After-School Program
Interested in exploring development in a deeper way? Want to explore Unity, one of the main engines in Game Development? This multi-week program, starting in March, teaches students how to build levels in Unity, create and implement 3D assets, navigate the engine's editor, and script in the engine. Seats are limited!
We were honored to be named in Austin Chronicle's Best of Austin 2015! 
"Best Way to Turn Gamers Into Game Makers: Game Worlds"
"Those recommendations by the American Academy of Pediatrics that kids only have 45 seconds of screen time per day, preferably viewed through a crack in one's fingers, fall by the wayside when you pick up your video-game-loving kid from a long day of learning to code, designing a video game, and engaging in communal play with like-minded gamers at the end of a pleasantly long day. Game Worlds is the perfect storm of STEAM (science, technology, engineering, art, and math) education, and – bonus – it's one of the most affordable."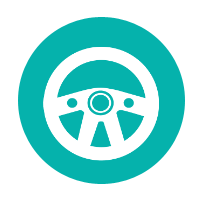 Where Creativity and Logic Go Together
With new game design challenges given every week, Game Worlds students get the chance to solve problems creatively, work with kids in their age group, and build innovative pieces of interactive software. Games created by the students in our program have not only been fun, but often explore topics such as science, sociopolitical issues, cultural storytelling, and engineering, making them the ultimate educational experiences. From pizza-loving dinosaurs that fight robots with fluffy kittens, to ancient Greek gods fortifying their underwater labyrinths, the possibilities are endless. We believe giving students tools to create their own game worlds can open up their potential to change the real world.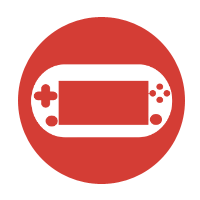 Created by Game Developers
Our curriculum is developed by real game developers, which means that students will always get relevant, practical, and up-to-date knowledge. At Game Worlds, students have the opportunity to not only meet these developers, but ask them questions, present their games to them, and develop mentorships. We also offer additional instruction on a voluntary basis, which gives students a chance to dig deeper into subjects that they love. Our staff members cherish the opportunity to work with kids, and are eager to share their experiences in game development with the next generation.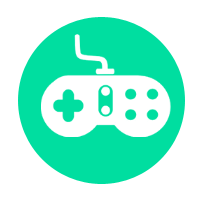 Work Hard, Play Hard
If there's something that gamers know best, it's that there's nothing as relaxing as a round of your favorite game after a hard day's work. Whether you're the most ambitious Minecraft builder at school, or you're the reigning champion of Super Smash Brothers battles, we have a tournament for you. At the end of the day, instructors and students alike break out the controllers and participate in family-friendly games, allowing students to build friendships over their common love of video games. Competitive types have the chance to play their favorite games for prizes, and we all celebrate our students' accomplishments with a giant pizza party and award ceremony at the end of the week.
After graduating from their first Game Worlds session, students will have a basic understanding of how game development works, demos of the games that they've created, mentors ready to guide them, like-minded peers to work with, and the skills needed to create new game worlds. We believe with the right tools, a child's mind can change the world, and we're ready to teach them how.
Sign up this summer, and learn to build your own game!